Video of Secondary school girls who call themselves "Benefit Girls" show off Their new iPhones.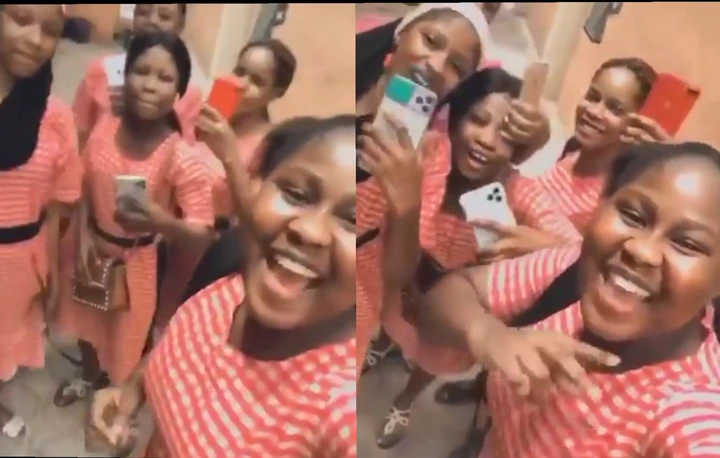 Just last month, some secondary school boys who called themselves Benefit boys took to Social media to display their wealth just after school resumes for graduating secondary school classes.
They showed off their Benz cars and also iPhones. In fact, they were the talk of social media for almost a week as memes and jokes were made from their post on social media. It was rumoured that they even gave some of their teachers money.
Well, it's no more just the boys now as a group of secondary school girls have decided to trend the same path and call themselves Benefit girls as they show off their newly acquired iPhones. In the video, the girl recording the video would scream Benefit girls and they would all wave their iPhones in the air while making chants in Yoruba language.
Personally, I don't know what to make of this video but we all hope they got the phones in a legit way.
Watch the video below…
– Benefit school girls shows off their newly acquired iPhones.

— Postsubman (@Postsubman) August 25, 2020