US Election Was A Total Fraud – Donald Trump Insists.
Good day ladies and gentlemen. Donald Trump insists about US Election, Check out what he said recently.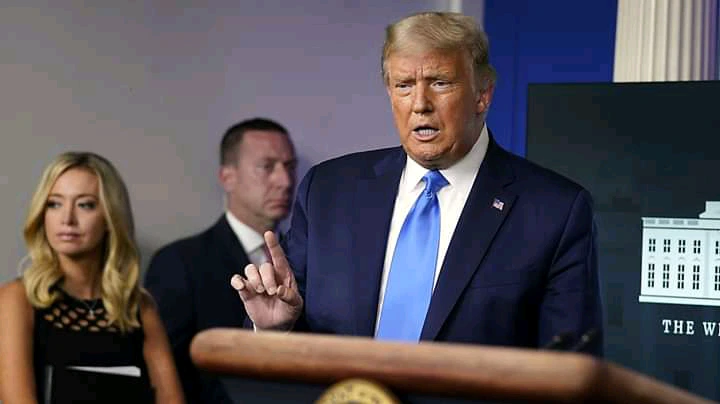 According to research, Donald Trump recently indicated that he would never concede to Joe Biden or abandon his conspiracy theory about mass ballot fraud. The post was recently shared on Facebook by a popular page known as 'Sahara Reporters'. See the screenshot of the post below;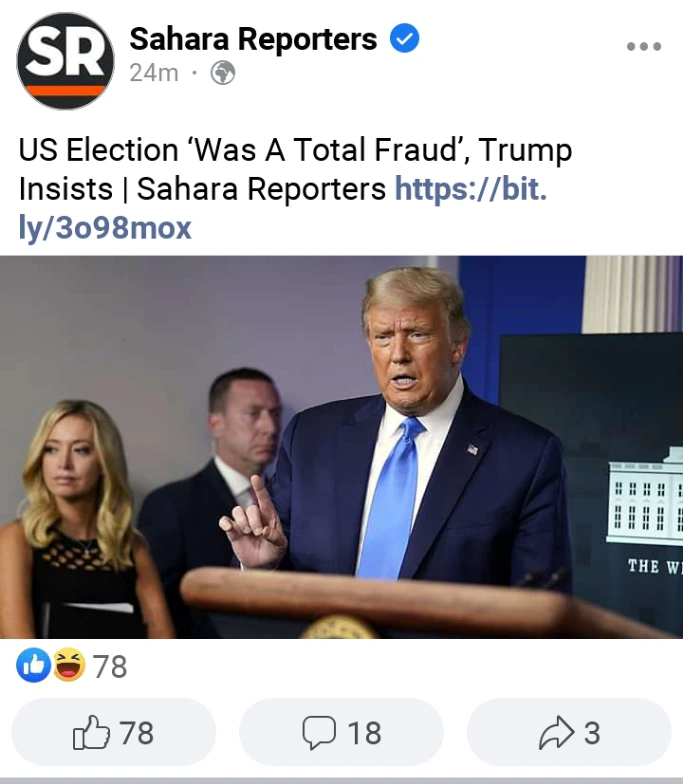 Morever, Speaking to fox news in the first TV interview since losing his re-election bid, Trump said; "The election was rigged".
However, Despite Donald Trump's unprecedented attack on the validity of the United States election system, his legal team has yet to provide any evidence that stands up in court.
Furthermore, The public announcement of what Donald Trump said got many and different reactions by some users on the microblogging platform. Check out some screen captures of people's reaction below;