Tips On How to Fix a Windows Blue Screen of Death BSOD.
Few things are more frustrating. You're in the middle of working on a project, reaching a major milestone in a game or maybe just booting up your Windows 10 computer and, just like that, the entire OS crashes and presents you with a Blue Screen of Death, usually for no immediately apparent reason.
In Windows-speak, the term "Blue Screen of Death" is usually abbreviated as BSOD. It describes an error of some kind that hits the operating system hard enough that it's forced to quit. Microsoft itself labels such errors with  "stopcodes." Thus these errors may also be generically named "stop errors."  Here's an example that shows what a BSOD sometimes looks like: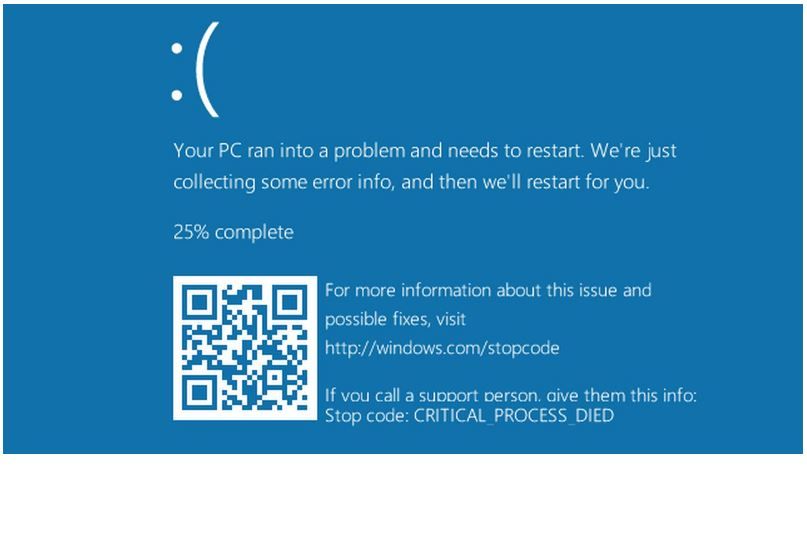 Understanding the BSOD Screen
The screen starts with an old-fashioned unhappy face emoticon " 🙁 " (a colon, followed by an open parenthesis). Next, you see a brief explanation that "Your PC ran into a problem and needs to restart." Windows writes one or more log files when a stop error occurs, so you see language about "collecting some error info" and a counter that keeps track while it's writing that data (shows as "25% complete) above.
Microsoft provides a scannable QR code in modern BSODs (lower left) that you can scan with a smartphone and look up that way. The message also provides a lookup URL for 
stopcodes
, where you can enter a numeric stopcode (and where you'll see most common stopcodes, including the one shown above). The most common stop codes include:
You can also download the Microsoft Error Lookup Tool (current version: Err_6.4.5.exe) to look up numeric error codes at a command prompt or in PowerShell, if you prefer.
In Windows 10, BSODs Aren't Always Blue
Before Windows 8 came along in October 2012, BSODs always appeared on dark blue screens. These were chock-full of text and instructions (see below). With Windows 8, Microsoft switched to a kinder, gentler format shown in the preceding screencap. They also whittled down the information that appears on screen. In fact, the background color in Windows 10 is sometimes green, which is why you may see some of them called GSODs ("Green Screens of Death"). Here's an example of an old-fashioned, pre-Windows-8 BSOD to put this information into historical context: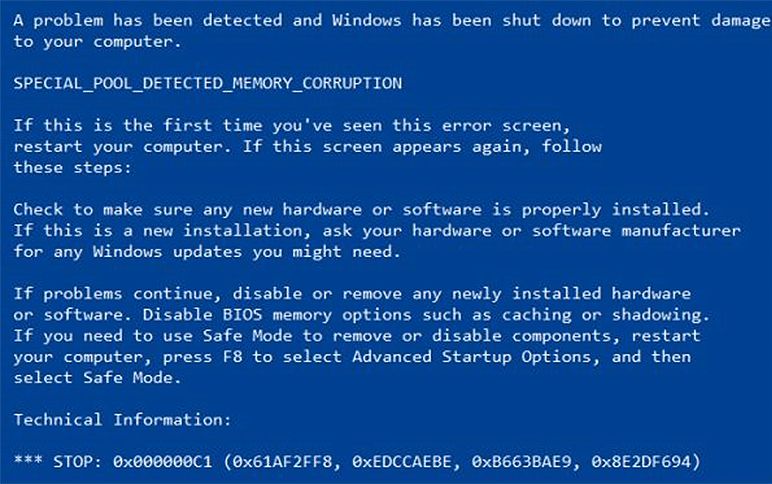 Making Sense of BSOD Data
Though nobody wants to see a BSOD on a Windows PC, they do occur from time to time. In the vast majority of cases, the PC will restart itself automatically after an error log, called a crash dump or  a dump file (extension .dmp) is created. By default, Windows 10 stores dump files in one of two locations.
You can manage crash dumps through Advanced System Settings in Windows 10 (type "Advanced System Settings" into the search box, then click "Settings" in the Startup and Recovery pane). You can also choose to toggle "Automatic restart" to off here, if you would prefer that any future BSODs stay on the screen until you get a chance to see them and write down (or take pic of) any relevant data.
get a chance to see them and write down (or take pic of) any relevant data.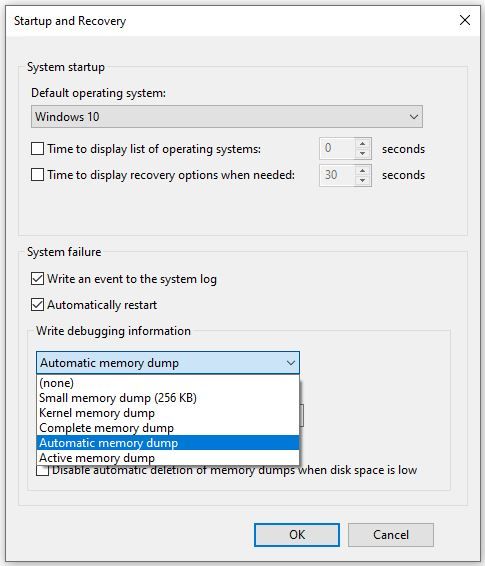 Related