Pictures Of A Pretty Lady That Jumped Down From A Bike In Ekiti State And Ran Mad.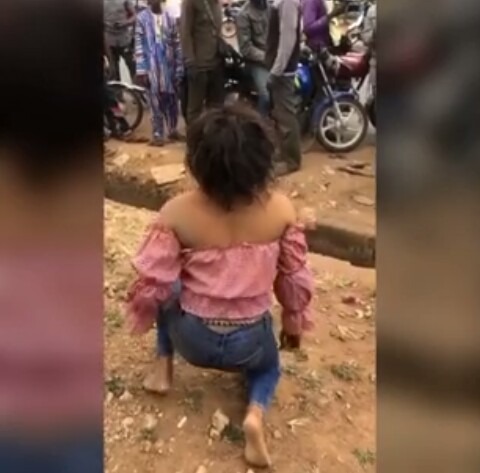 There was a mild drama yesterday, August 22, 2020 in Ado Ekiki, the capital of Ekiti state as lady ran mad after alighting from a bike.
In a video that surfaced online this morning, it shows the young lady misbehaving and displaying pure insanity as people stood and watched her.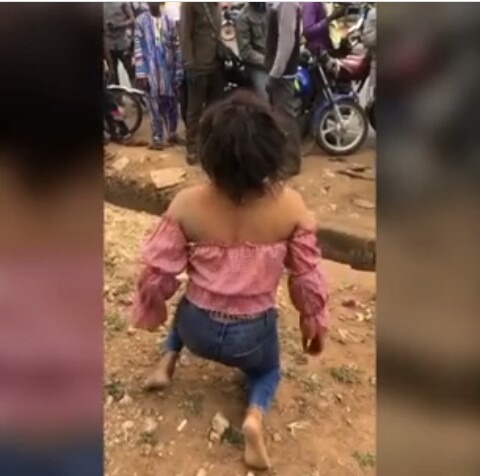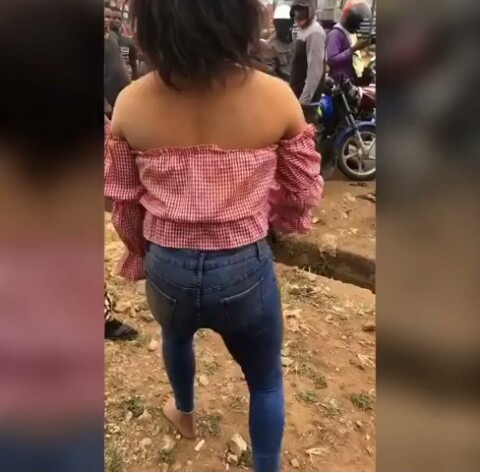 She rushed a man in the crowd and started asking him "that daddy are you a pastor? pray for me I want to be great in life and she wants to do evangelism, that her parents are in Ibadan.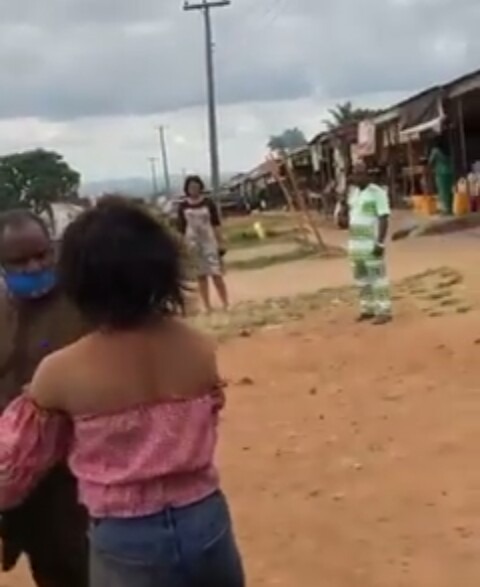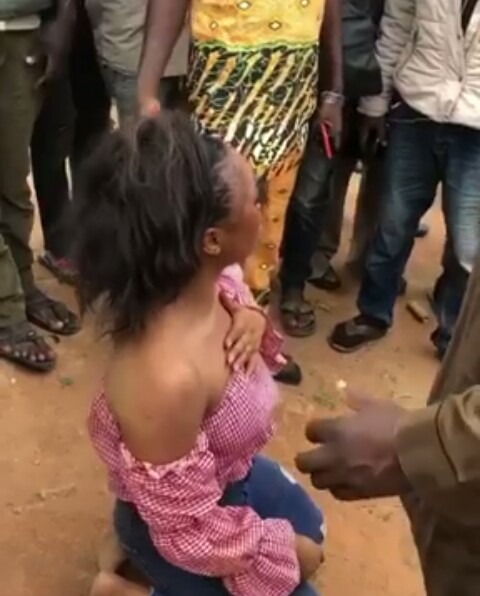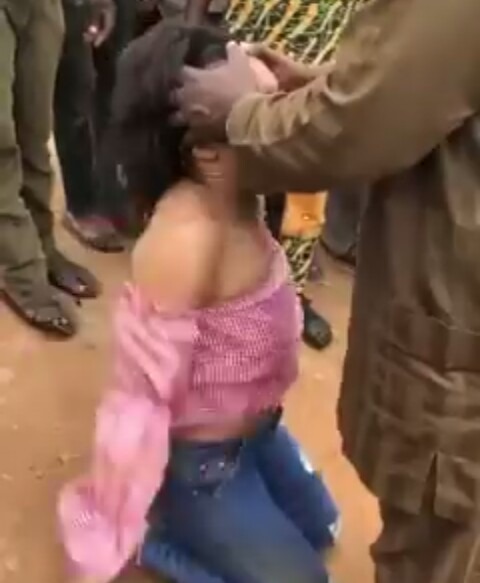 People were speculating that the young lady must have followed all these yahoo boys who might have used her for rituals.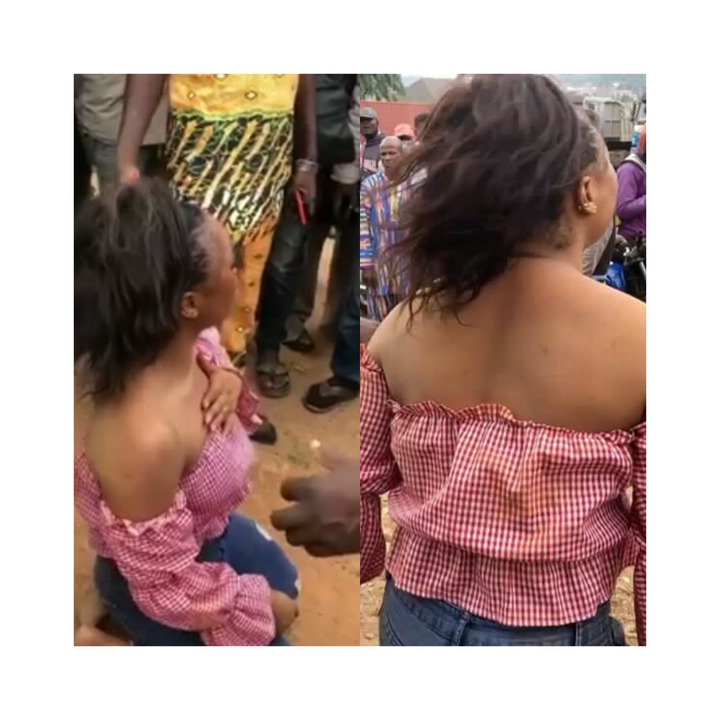 According to a lady who witnessed the incident, she said that the lady approached them on the street and they couldn't make sense out of what she was saying.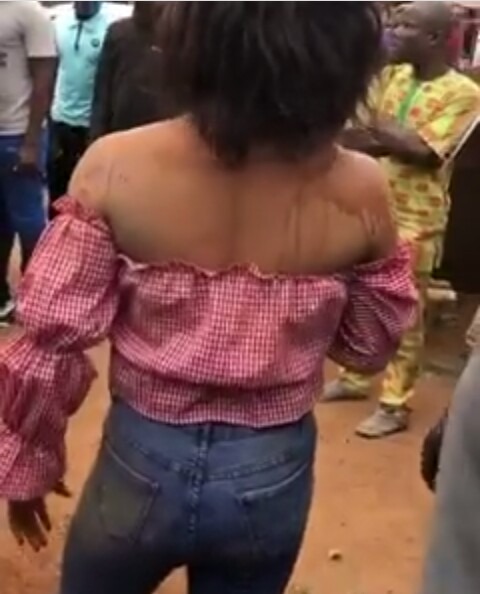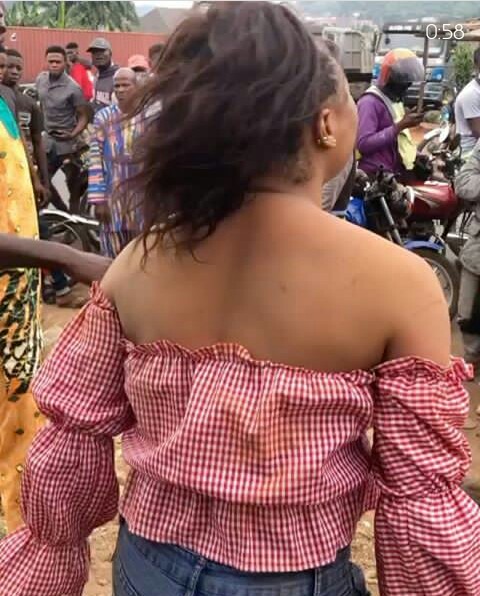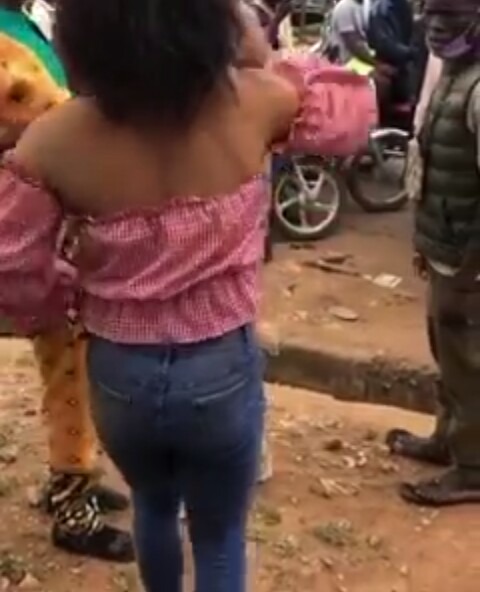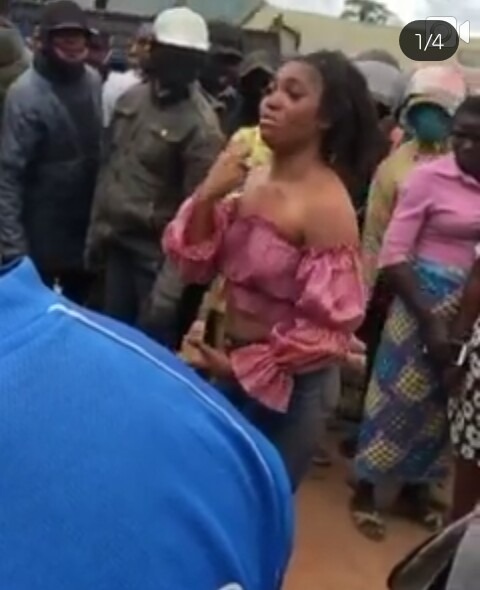 "This happened yesterday, she approached us on the street, and we couldn't make sense out of what she was saying, we even thought she fell from the bike because she got blood on a part of her face and hand.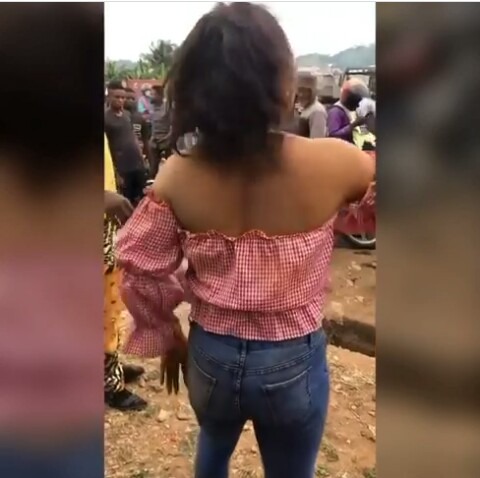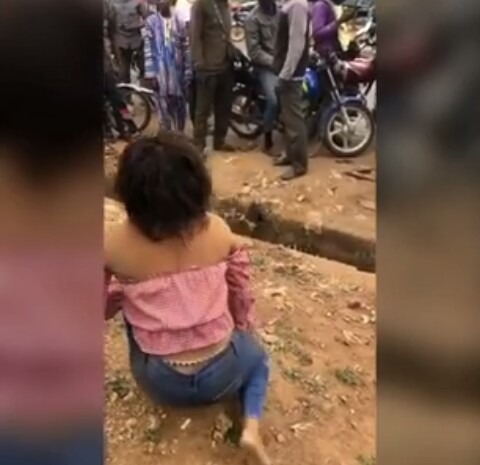 Her hair was still neat then, beautiful lady with a nice skin. As I tried to call people to help, because at that point she was already scaring us, she ran off."
As at the time of filing this report, the lady is still at large and a manhunt have been launched to get her and render help.View pictures in App save up to 80% data.
In an update, the young lady who ran mad has been identified as a LAUTECH student.