No, the 2020 Election Was A Total Scam, We Won By A Lot – Donald Trump Says.
Donald Trump still comes back to say that he won the election in USA, well most of his fans have supported him by agreeing to what he said, looking at it, Donald Trump has a very big fan base and most of them do react to almost every thing he says on the social media platforms.
What these his claims that he always says on a daily basis, do you think he is going the right thing or is he right by what he is saying? Alot of questions we need to ask the authorities that is in charge of the election recordings because Donald Trump have asked or said many questionable things that need some important answers.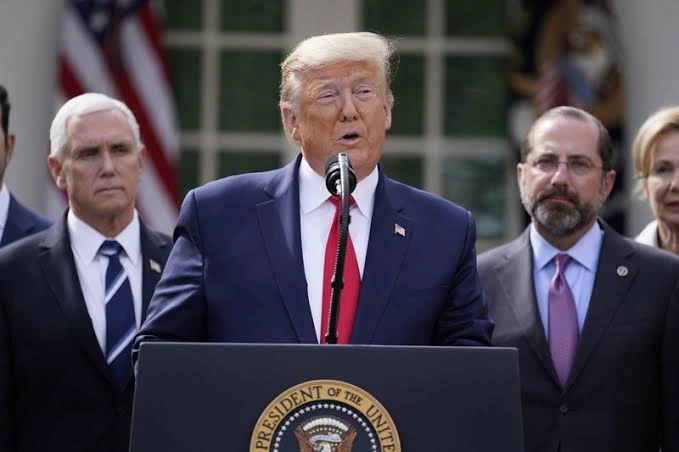 Can you see how he revealed a picture of some of his supporters in a rally holding some banners which Trump is boldly written on it. He went as far as saying that "The 2020 Election Was A Total Scam". This is coming from his verified facebook page.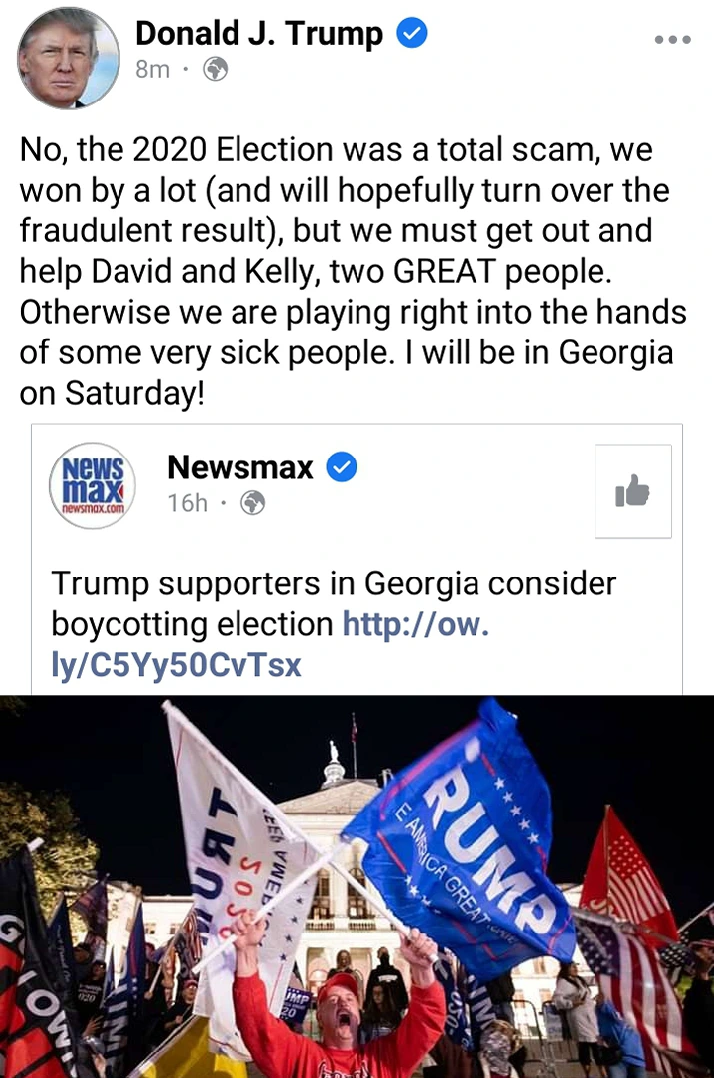 Many people may not agree with him but before you choose sides, make your own findings and be sure who to support or not. See the complete thing he said on facebook, well let's say he revealed it online. But was the election a total scam?