Linus Williams Became a Millionaire At 20, Married At 21 and Had Kid at 22.
This Igbo Boy Became a Millionaire At 20, Married At 21 and Had Kid at 22, Checkout His Luxurious Lifestyle.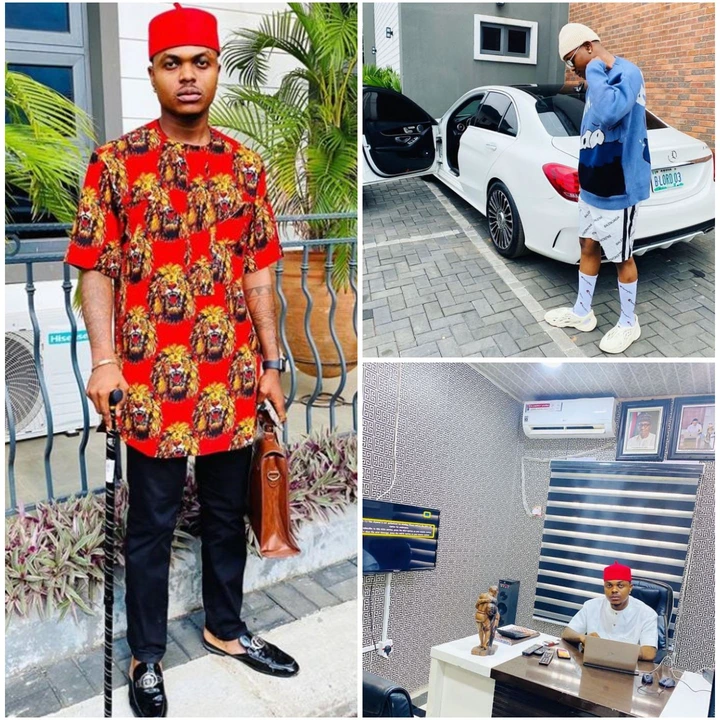 Life is sweet but money is sweeter. At the age 22, this Igbo Boy has already established himself and fully assumed the responsibilities of a father, husband and mentor. Read below to see his Luxurious Lifestyle and what he does for a living.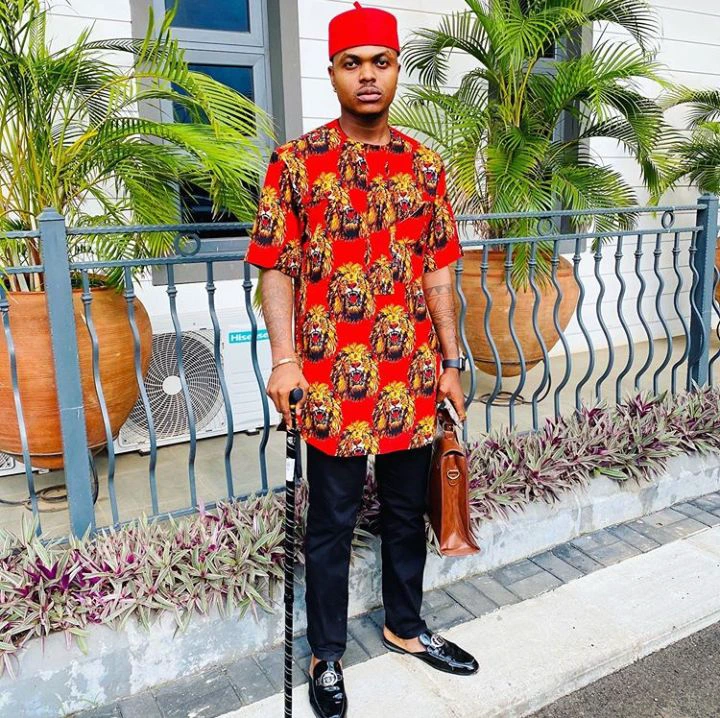 Linus Williams, is a 22 -years- old boy from Anambra State, Nigeria. He is currently one of the biggest boys in town. According to him, he became a millionaire at the age of 20, married at 21 and became a father at the age of 22.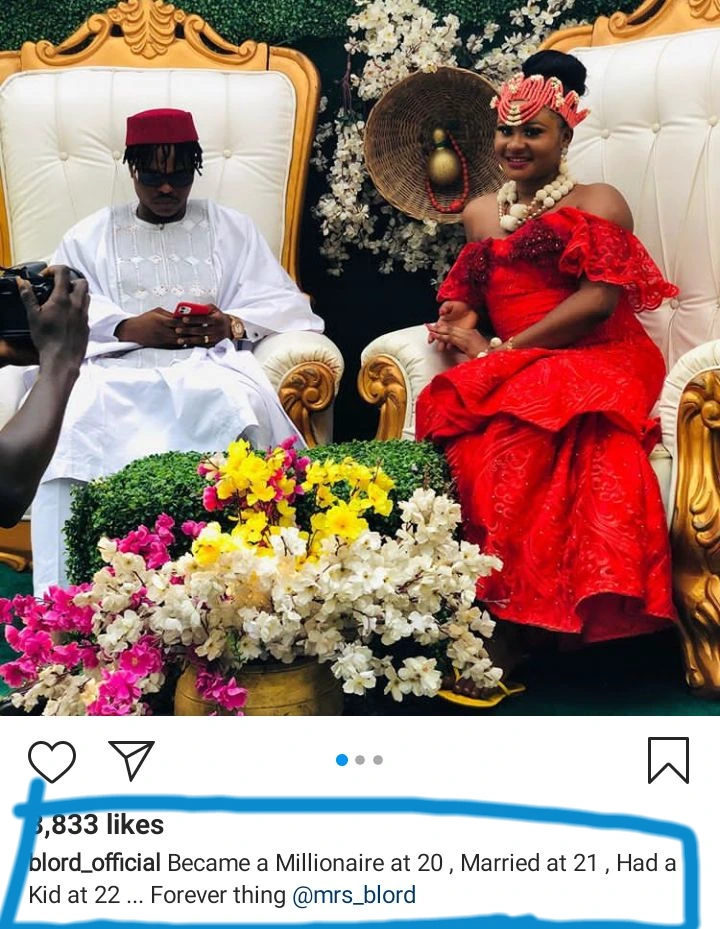 Linus is a young millionaire and business mogul who work hard to make earns meet. He's currently the CEO of B- Lord, an online trading company which deals in the buying and selling of crypto currencies and E- currencies, such as, Bitcoin, Ethereum, Perfect Money, Gift card and others. According to Linus, B- Lord is one the biggest crypto currency trading company in South Eastern part of Nigeria.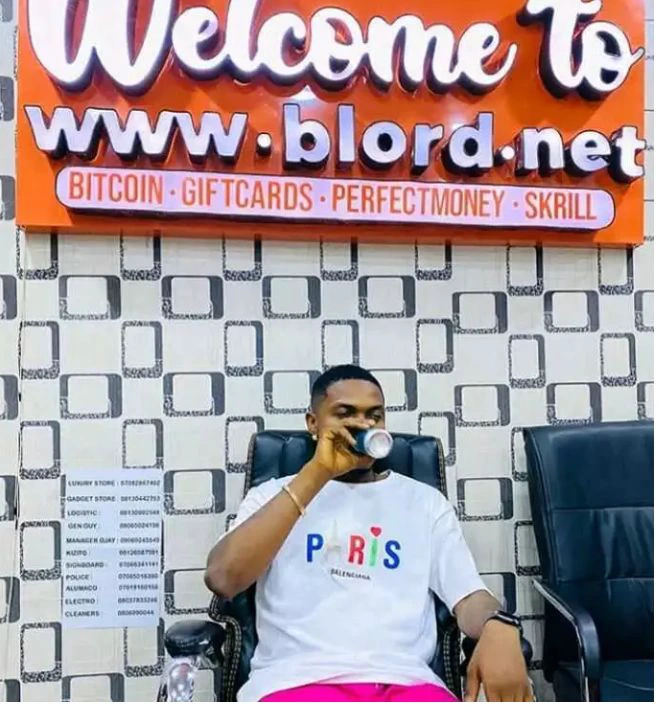 On 31 of August, 2020, Linus Williams was alledgdly arrested for internet fraud by Economic and Financial Crime Commission (EFCC), because of his luxurious lifestyle on social media. But he was later released in October after they found out he was innocent.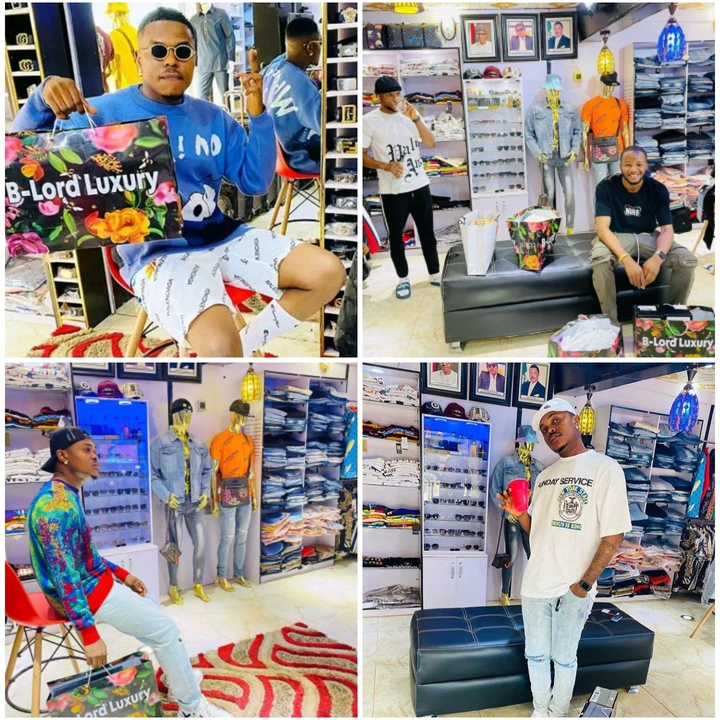 Linus does not deal on buying and selling of Crypto currency alone as he's also the owner of BLord luxury stores and BLord auto in Anambra State. BLord luxury stores is a luxurious boutique that deals in the selling of expensive wears and gadgets, while BLord Autos deals in the selling of automobiles.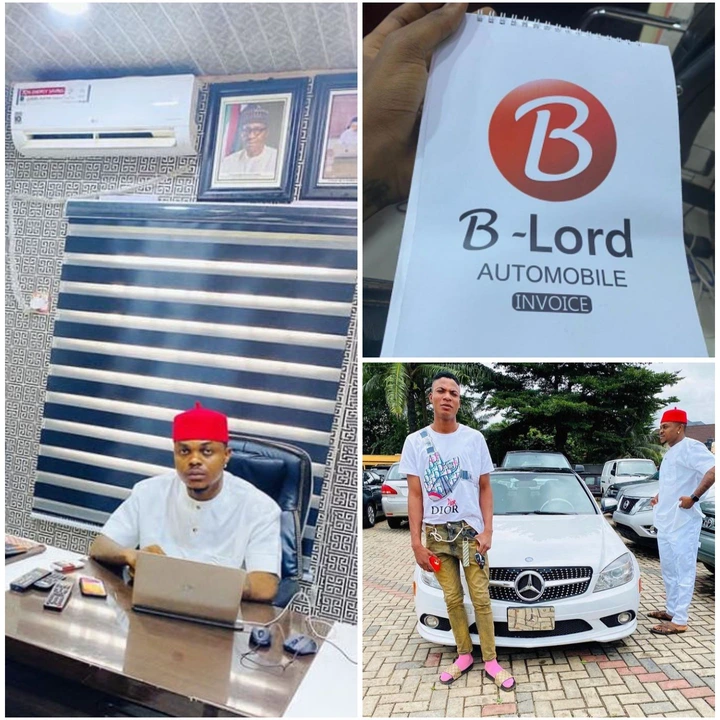 This young Igbo boy is currently living his life to the fullest. He's living the life of his dream, a life many people wishes to live. At 22, he is already a father, a millionaire and a business mogul. Linus lives a flamboyant lifestyle on social media and he currently have more than 500k Instagram followers.
Checkout his luxurious lifestyle, cars and family.