Joe Biden To Seek For Financial Help From Americans As Trump Insists On Election Fraud.
Trump refusal to concede with the recent 2020 US concluded election has led Joe Biden to be do what a person of is calibre is not expected to do, Biden is now in the process of seeking for financial support from Americans.

Lets not forget the US presidential winner was announced on the 7th of November, 2020. The individual who is going to rule the country in the next 4-years.
Ever since the result was announced, there has been lots of controversies and uproar between the two leading parties and their candidates, the Republican party for Trump and the Democratic party for Biden.
After the winner was announced, Donald Trump who was the current US president refused to accept defeat and leave office, claiming the election was rigged.
Joe Biden, the elect president has never said any offensive word, instead he stay calm to watch what is going to happen by 20th of January, 2021, when Trump is expected to evacuate office finally.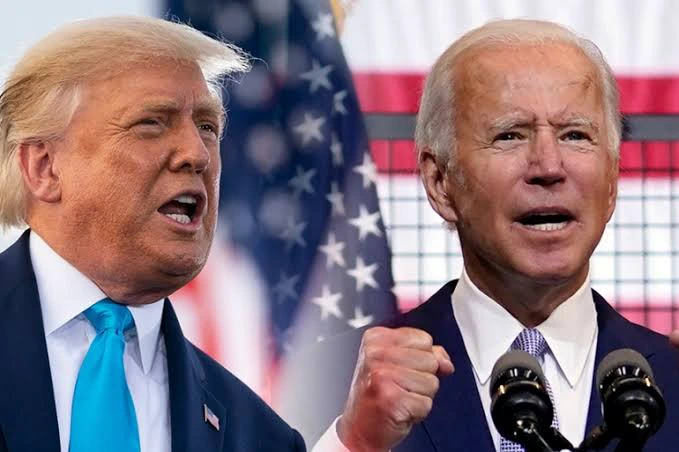 Here are the outcome and the map of the election, despite all these, Trump still claims it was rigged.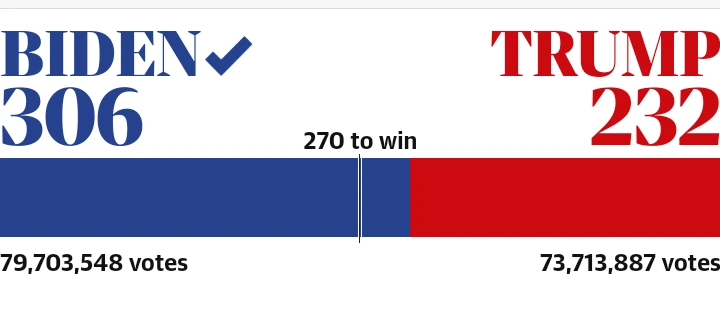 The incorporation of the current president has begins to hinder and delay the progress which Biden is planning for the country.
Trump inability to concede is what lead Biden to ask for financial help from Americans, see his tweet.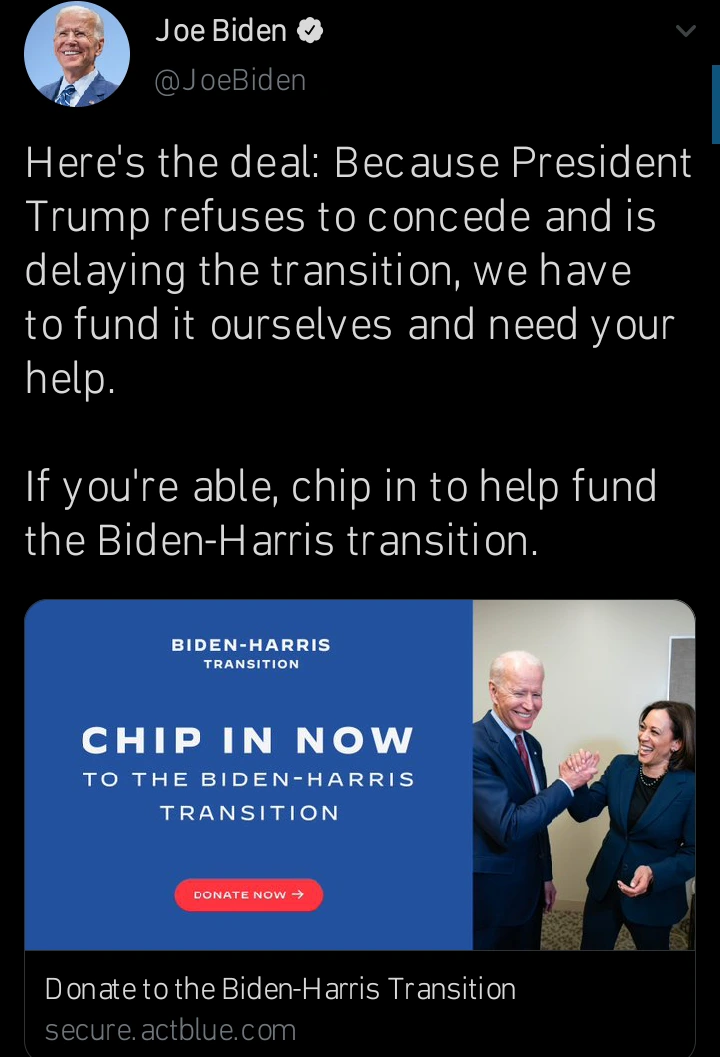 You can donate the minimum of $15.