Goodluck Jonathan arrival and reception by the Juntas ahead of the ECOWAS Peace Talk.
The Ex President of Nigeria, Good luck Ebele Jonathan has just arrived Mali ahead of the ECOWAS Peace talk as a leading stakeholder.
This information was found on his Facebook page this afternoon after he posted pictures of his arrival and reception by the military men that just overtook the Mali Government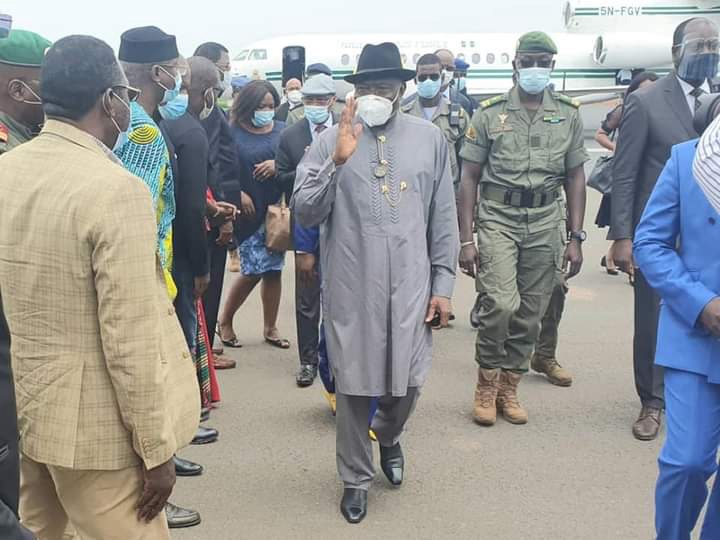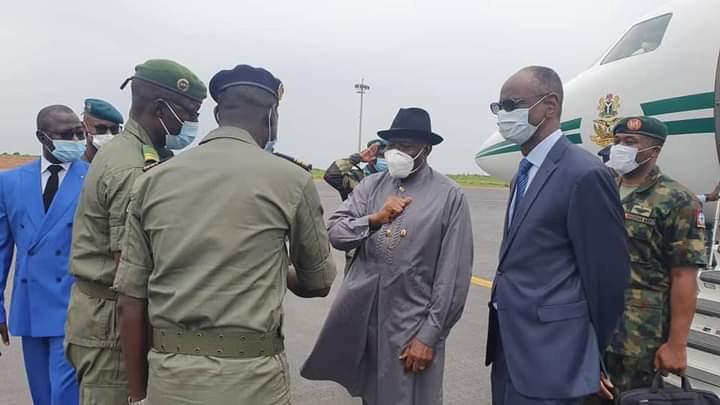 "We arrived in Bamako this afternoon to continue with the Ecowas_Cedeao mediation and peace talks towards resolving Mali's protracted political crisis and restoring normalcy in this beautiful West African country. We will continue to engage Malian stakeholders as brothers and sisters until lasting peace is found" He wrote.
The marlian millitary man Colonel Assimi Goita declared himself on wednesday as the leader of the Coup, Junta that overthrew the Mali civilian Government of President Ibrahim Boubacar Keita.
Let me introduce myself, I am Colonel Assimi Goita, Chairman of the National Committee for the Salvation of the People" he said.
The ECOWAS had earlier banned Mali from herself and instructed other members to close border on Mali. This is the continuation of the ECOWAS Cedaeo and Peace Talk Meditation to restore normalcy back to the country.