Gonorrhea And Chlamydia Treatment-Drugs.
In most parts of the world, penicillin no longer works against gonorrhea because the bacteria have become resistant to it.
So other antibiotics must usually be used. Seek local advice about which medicines are effective in your area. Here we will list some possible treatments that might be recommended depending on what is available and affordable.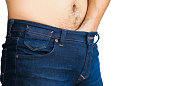 If the pain and drip are not gone 3 days after treating for gonorrhea, the disease may be resistant to the medicine or the person may have chlamydia. These diseases have the same early signs and often occur together.
If both gonorrhea and chlamydia are common in your area, it is probably a good idea to treat both diseases at the same time. Make sure that you always use a condom until you are certain that you and your partner are fully treated.
Some of the medicines listed here can have serious side effects when given for long period of time; or to babies, children or pregnant women.
The dosages listed here are for adults.
FOR GONORRHEA, USE ONE OF THE FOLLOWING
CO-TRIMOXAZOLE : This can be used to treat gonorrhea, using tablets with 400 mg sulfamethoxazole and 80 mg trimethoprim : Give 5 tablets twice a day for 2 or 3 days.
One injection of 2 grams of kanamycin.
TETRACYCLINE OR ERYTHROMYCIN : The tablets can be used to treat both gonorrhea and chlamydia at the same time but sometimes, gonorrhea is resistant to tetracycline. Give 500 mg 4 times a day for 7 to 10 days.
Give one injection of 2 grams of streptomycin. But only use streptomycin for gonorrhea that is resistant to penicillin when no other medicines are available. Too much use of streptomycin for diseases other than tuberculosis reduces its usefulness for that illness.
If gonorrhea in your area is not resistant to penicillin, inject 4.8 million units of procaine penicillin or 5 million units of crystalline penicillin, all at once. Put half the dose in each buttock, and give 1 gram of probenecid by mouth at the same time. Or give by mouth 3500 mg ampicillin and 1 gram probenecid at one time.
FOR CHLAMYDIA, USE ONE OF THE FOLLOWING
Give tetracycline or erythromycin : 500 mg 4 times a day for 7 to 10 days.
Or give doxycycline : 100 mg twice a day for 7 to 10 days.
Sulfa drugs can also be used. For example, give 500 mg of sulfisoxazole by mouth 4 times a day for 10 days.