Fani-Kayode Condemns Enugu Massacre Attack, Calls it Sociopathic Madness.
A Nigerian Politician, essayist, and Lawyer, Femi Fani Kayode have outrightly condemned the constant attacks by the Nigerian Police on the members of the Indigenous People of Biafra( IPOB) saying that such acts of onslaught do not make sense.
The Former Special Assistant on Public Affairs to Olusegun Obasanjo during his administration and the Ex- Aviation Minister of the Federal Republic of Nigeria, on a tweet while reacting to the attack by the Nigerian Police on some Members of the IPOB group who were having a peaceful meeting in Enugu, said that butchering innocent and defenseless people who were not armed just because they are having a meeting does not make sense and won't help matters for good.
According to Several Verified News agency the Likes of Vanguard, Sahara Reporters, Punch Newspaper it was reported that there was a clash between the Nigerian Police and some members of the IPOB group in Enugu. It was reported also that the group was peacefully holding a meeting when they were opened fire on by the Nigerian Police, of which over 15 people were reported dead and others severely injured.
However, Femi Kayode on a series of tweets, condemning the onslaught said that the Killings won't silence the IPOB members, rather it will strengthen their cause, hardens their hearts, emboldens their resolve, legitimizes their struggle & wins them sympathy & new friends all over the world.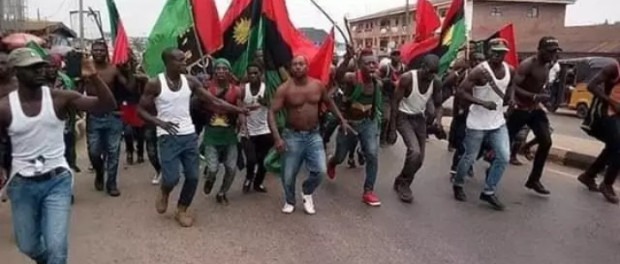 "It is also a crime against humanity & those that carry out such murderous operations & dole out such orders," he said.
FFK further beckoned on the President of Nigeria, Muhammadu Buhari to stop the sociopathic madness and gratuitous violence on its citizens, advising that Bridges should be built and not be burnt as there are more civilized and humane ways to settle differences.