Complete nude photo of Pregnant Emily Ratajkowski.
Proud mother-to-be, Emily Ratajkowski took to Instagram to share these photos of herself posing completely nude to showcase her baby bump at 5-months.
She wrote in her caption: "20 weeks. getting to know my new body."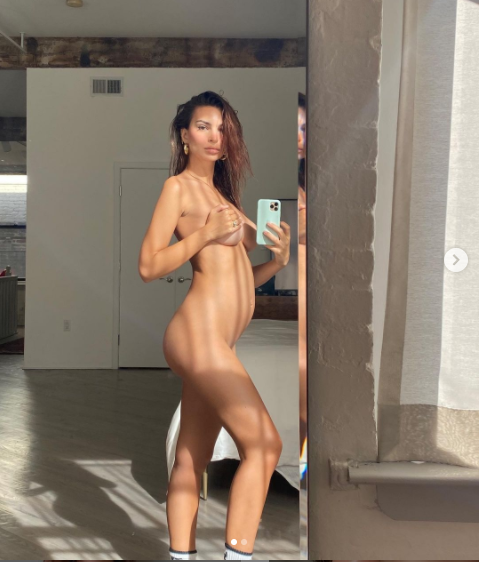 The American model/actress, 29, who is expecting her first child with her husband Sebastian Bear-McClard, revealed the pregnancy news in the special digital issue for the Vogue magazine.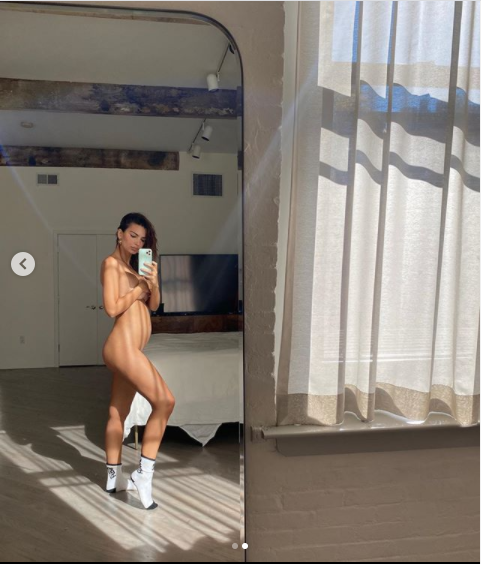 In an essay, she penned for the magazine, Ratajkowski said the couple would wait until the "child is 18″ before revealing the gender because they hope to raise the child in a gender-neutral environment.
She wrote, "When my husband and I tell friends that I'm pregnant, their first question after 'Congratulations' is almost always, 'Do you know what you want?' We like to respond that we won't know the gender until our child is 18 and that they'll let us know then."