Black Panther Star Chadwick Boseman Last Video.
Chadwick Aaron Boseman (November 29, 1976 – August 28, 2020) was an American actor. He played several historical figures, such as Jackie Robinson in 42 (2013), James Brown in Get on Up (2014), and Thurgood Marshall in Marshall (2017).
He is famkjr for playing King T'challa in Black Panther (2018) and Avengers: Infinity War (2018) and also reprising the role in Avengers Endgame (2019).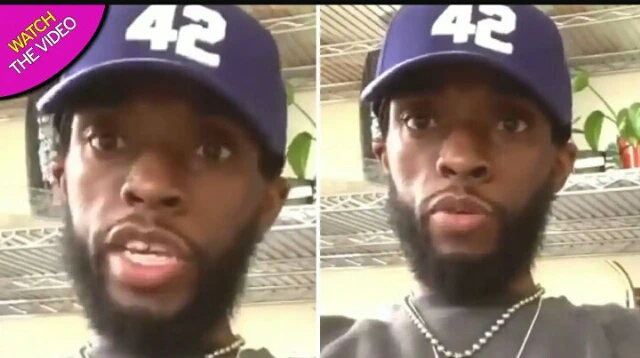 He died last Friday. In a statement, representatives for the Black Panther actor revealed he had been diagnosed as Stage 3 in 2016 and spent the last four years undergoing chemotherapy and surgery to treat the illness.
The star opted to keep his battle a secret from his Hollywood peers, who have since praised his 'humble and fearless' attitude.
Fans had become concerned about the talented star after he was seen looking slimmer earlier this year.
Watch the video below…