A Corper Odume Princess Paschaline Who Allegedly Killed Her Lover Mocked Erica On Social Media.
Odume Princess Paschaline is the corp member who was arrested on Sunday, 10 January 2020 in Akwa-Ibom State for allegedly killing her partner with a machete.
A Big Brother Naija fan dug up Paschaline post where she mocked the former Big Brother Naija housemate Erica for not appearing in any movie as an actress.
Paschaline wrote,
"You are here partying while Nengi is securing the bag, girl place your priorities right, move with the advice of your fans. Startup something for yourself, sell your brand, actress that I haven't seen on Television."
Here is the screenshot of what Paschaline posted a few months back.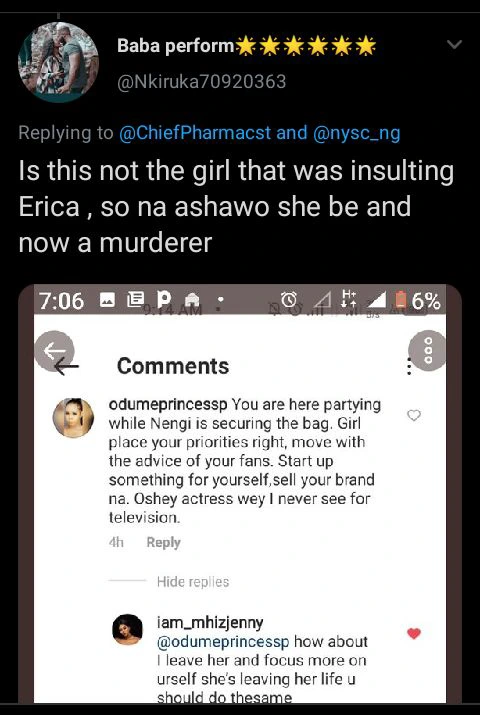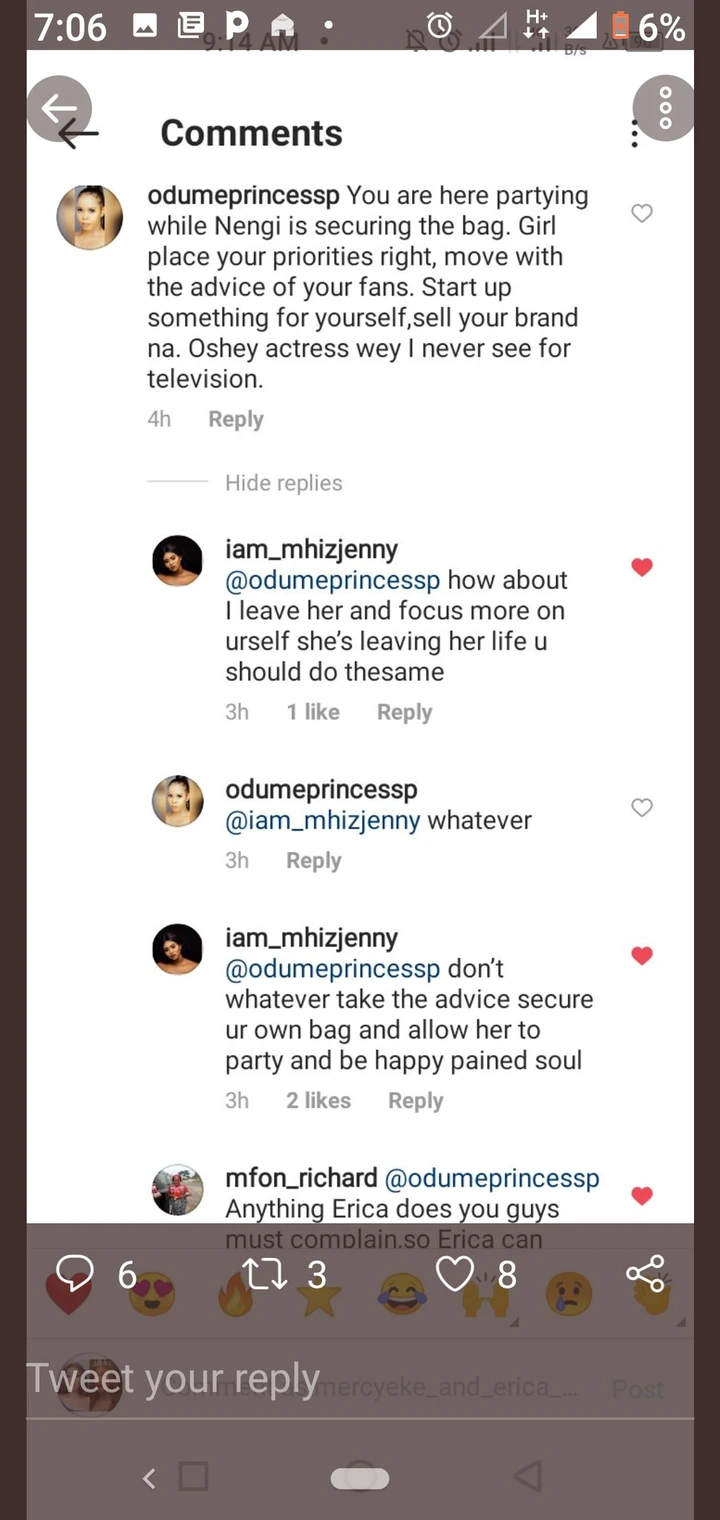 According to the video that was posted on social media yesterday, Paschaline was seen in the video as she was beaten by the mob after she confessed that she was the person that kills the victim while the victim was fast asleep. However, she has been handed over to the police for further investigation.